End Summer On The Right Path
Remember those health and fitness goals you set for yourself back in the spring? Maybe you wanted to increase your exercise, shed five pounds, or just eat healthier this summer. With summer coming to a close in just a few short weeks, it's important to carry out those health and fitness goals, and end summer stronger than you've ever been!
Summer can be a hectic time for all. Between kids summer camps, family vacations, and just catching up on things that couldn't be done during the year, health goals can quickly fall to the wayside. It also doesn't help how fast summer tends to go by! Have you ever noticed how much more rapidly summer flies by than any other season? It certainly seems like the summer goes by in just a blink of an eye, one minute it's June and the next it's August, and your scrambling wondering how in the world you are going to reach those pre-summer health and fitness goals!
You're not alone, many people lose track of their goals during the craziness that comes with summer, but with just a month left until that dreaded September month comes around, it's back to school time for the kiddos, and back to work full time if you were fortunate enough to take some much-needed rest during the summer months.
Don't stress if you haven't reached your health or fitness goals quite yet because I am here to share with you the top 5 health tips you can follow to help end your summer well and fuel up for the fall months ahead!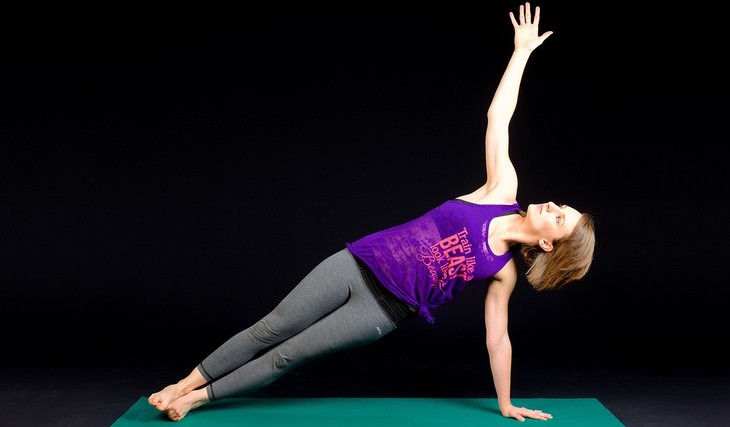 Tip #1: Start a Morning Workout Routine if you haven't Already
If you haven't quite started a workout routine yet, try starting your day with 30 minutes to 1 hour of exercise. Exercising before you head out the door is a guaranteed way of making sure you get your sweat on for the day. Exercising before work will also help boost your mood, concentration, and get your metabolism revved up all day long. There's truly no better way to start your day than with a morning workout. It takes time to get yourself into a routine, which is why this last month of summer is crucial. Set your alarm 1 hour earlier than you normally do, and get up and just do it! Try a morning run, walk, exercise class, a home workout video, or even a gentle morning yoga routine. It doesn't matter what you chose to do so as long as you are moving your body.
Here's why exercising in the morning is the best thing you can do for your health:
1. You'll feel less stress throughout the day: Exercising stimulates endorphin release, which are feel good hormones! Who wouldn't want to feel less stressed during their work day?
2. You will make healthier choices throughout the day: Working out in the morning sets the tone for a healthy day. If you've already made one healthy choice before your busy day even begins, you will be more inclined to make healthy food choices throughout your day.
3. You'll increase your appetite for breakfast: For those of you who don't eat breakfast, exercising first thing in the morning will rev your appetite, and make you want to eat breakfast! Breakfast truly is the most important meal of the day. Skipping this meal can slow down metabolism, and lead to overeating during the day. After a morning workout, you will surely be hungry enough to eat. The perfect post workout breakfast is a whey protein shake made from grass fed whey protein such as the Perfectly Natural Whey Protein, packed with BCAA's to refuel muscles after a morning workout.
4. You'll boost your metabolism: If you suffer from a sluggish metabolism, a morning workout is the best natural remedy to give your metabolism the boost it needs. When you exercise in the morning, your body will burn more calories throughout the day as opposed to exercising later in the day! Did you hear that….this means even when you're sitting at your desk at work, your metabolism is working better!
5. You'll have more energy: You will have much more energy exercising in the morning. Think about it, don't you think you will have more energy to work out after a night of rest rather than after work? Get your workout is done first thing in the morning and you will know you are giving the workout your all.
Tip #2: Start to Include 1 Smoothie/Shake in your Diet per Day
Replacing one meal, and preferably breakfast with a nutrient dense shake will help to fuel your body with nutrients it needs to thrive, and help to manage your weight, and boost your metabolism. Now, I'm not talking about the artificial sugar loaded protein shakes out there, I'm talking about high-quality grass fed whey protein blended with some almond milk, a frozen banana, some fresh berries, and some superfoods such as flaxseeds, raw cocoa powder, and spirulina. Fueling your body with a powerful shake after a morning workout is not only great for managing weight, but also for boosting your immune system. Start getting in the habit of a shake as your daily breakfast now, so you're already in the routine for the fall!
Tip #3: Embrace Healthy Snacks
When you're constantly running around all day, it's hard to think about what healthy snacks you should be putting in your body, and it's so easy to eat the wrong foods. Many workplaces have temptations everywhere in sight. Between candy bowls, vending machines, and corporate catered events, it's hard to avoid coming in contact with unhealthy options. If you pack your healthy snacks, you will always be prepared, and will not even be hungry for those toxic options. Pack things like nuts and fruit, hard-boiled eggs, hummus and veggies, unsweetened Greek yogurt, or another protein shake with a superfood green booster to keep hunger at bay, and fuel your body right. Fueling on the right snacks throughout the day will keep blood sugar levels balanced, and help to eliminate cravings.
Tip #4: Get Creative with Outdoor Exercise
Yes, summer is coming to an end, but we still have many weeks of warm weather head. You can easily burn calories and get an extra workout in by finishing yard work before the summer is over. Getting outside and doing yard work such as gardening, or mowing the lawn is a great way to get an extra sweat in while getting some vitamin D at the same time.
Tip #5: Fuel up on Summer Produce
Before summer comes to an end, be sure to stock up on nutrient-rich summer produce. Some healthy options include cherries, berries, beets, cucumbers, green beans, summer squash, watermelon, and sweet peppers. Make as many recipes including these ingredients as you can before summer produce are no longer in season!
Even though summer is coming to an end, you still have time to reach your health goals. Follow these five steps above to conquer your goals, and start to fall on a healthy and happy note!
Source:- https://perfectlynaturalnutrition.com